Sirius Quartet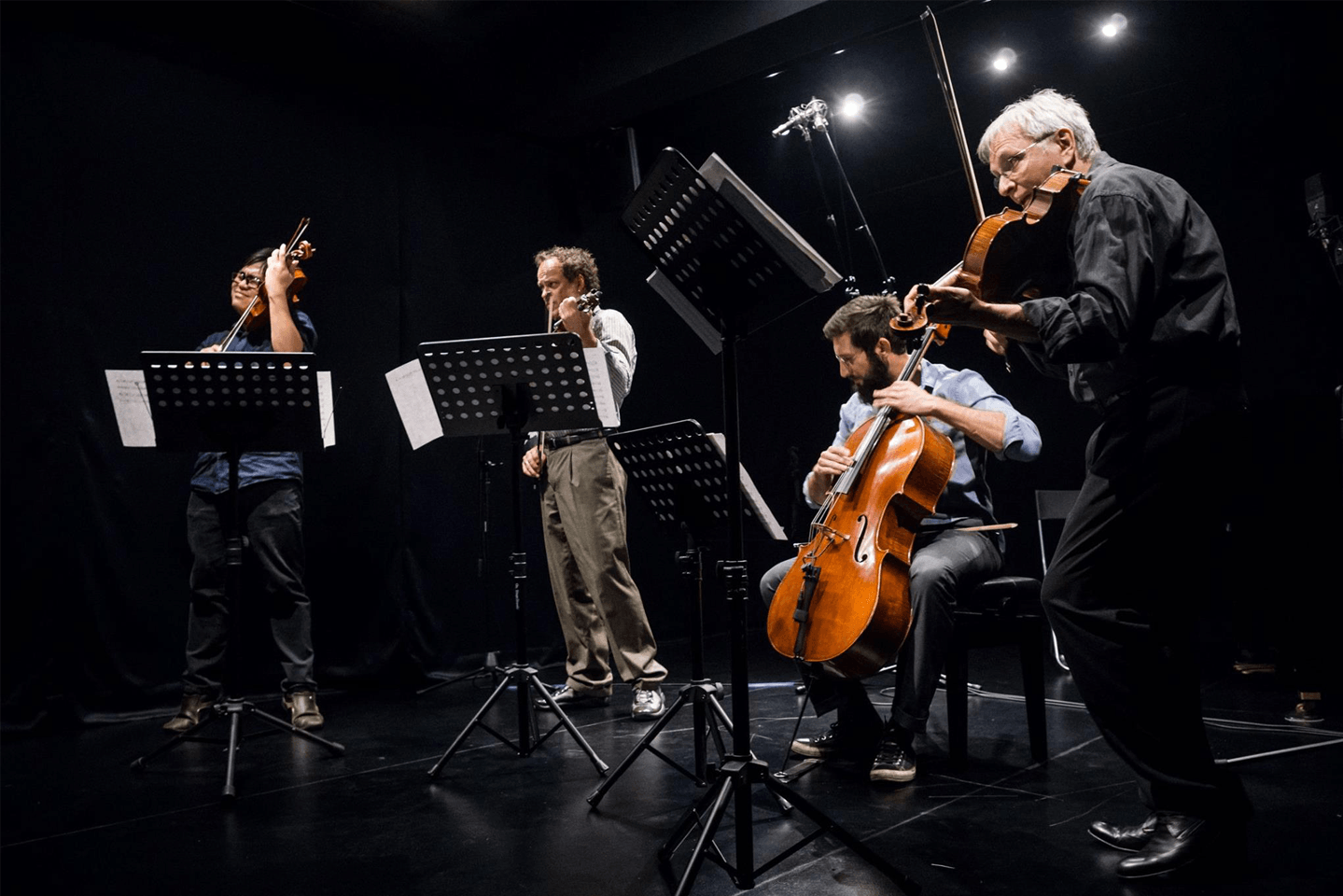 Nolan Park
1:00PM & 3:00PM
Saturday, Sep 7, 2019
Program
Rite of Summer Music Festival concludes its ninth stellar season with Sirius Quartet celebrating the release of New World, out on Friday, August 23rd on ZOHO Records, with two free shows on Saturday, September 7th at 1pm and 3pm. Praised for its "versatility and flair" by The New York Times, and called an ensemble that "works comfortably at the intersection of post-minimalist classical composition and post-bop jazz" by the Detroit Free Press, the quartet is known for visceral compositions and arrangements that provide ample space for improvisation.
The politically-charged and topical album explores themes of immigration, discrimination, and being an agent of change. The title track New World, Nov. 9, 2016 was the Grand Prize Winner for New York Philharmonic's "New World Initiative" composition competition in 2017. Composer/violinist Gregor Huebner balances idyllic and hopeful themes of Dvorak's Symphony No. 9 ("New World" Symphony) with the fiercer passages found in Shostakovich's String Quartet No. 8 that allude to tensions between the composer and the Soviet Union. "With two immigrant violinists, we in the quartet feel that it's important to create music that speaks to the moment in which we live and gives hope," says composer Huebner.
Beside the Point (Fung Chern Hwei)
Knives Out (Radiohead, arr. Gregor Huebner)
Cavatina (Stanley Myers, arr. Fung Chern Hwei)
New World, Nov 9, 2016 (Gregor Huebner)
#STILL (Gregor Huebner)
To A New Day (Fung Chern Hwei)
More Than We Are (Jeremy Harman)
About Sirius Quartet
Internationally acclaimed veterans of contemporary music, Sirius Quartet combines exhilarating repertoire with unequalled improvisational fire. These conservatory-trained performer-composers shine with precision, soul and raw energy, championing a forward-thinking, genre-defying approach.
Since their debut concert at the original Knitting Factory in New York City, Sirius has played some of the most important venues in the world, including Lincoln Center's Alice Tully Hall, the Beijing Music Festival, the Cologne Music Triennale, Stuttgart Jazz, Musique Actuelle in Canada, the Taichung Jazz Fest – Taiwan's biggest jazz event – and many others.
Having premiered works by significant living composers, Sirius continues their long-running commitment to musical innovation with bold, original works by its own members, pushing beyond the conventional vocabulary of string instruments by incorporating popular song forms, extended techniques, gripping improvisations and undeniable, contemporary grooves.
Note: In the event of poor weather conditions, all concerts will be re-scheduled for the following day, Sunday at 1 and 3PM. Please check our website for this updated information.
Upcoming Events
Check back soon for more events.