Rite of Summer in The New York Times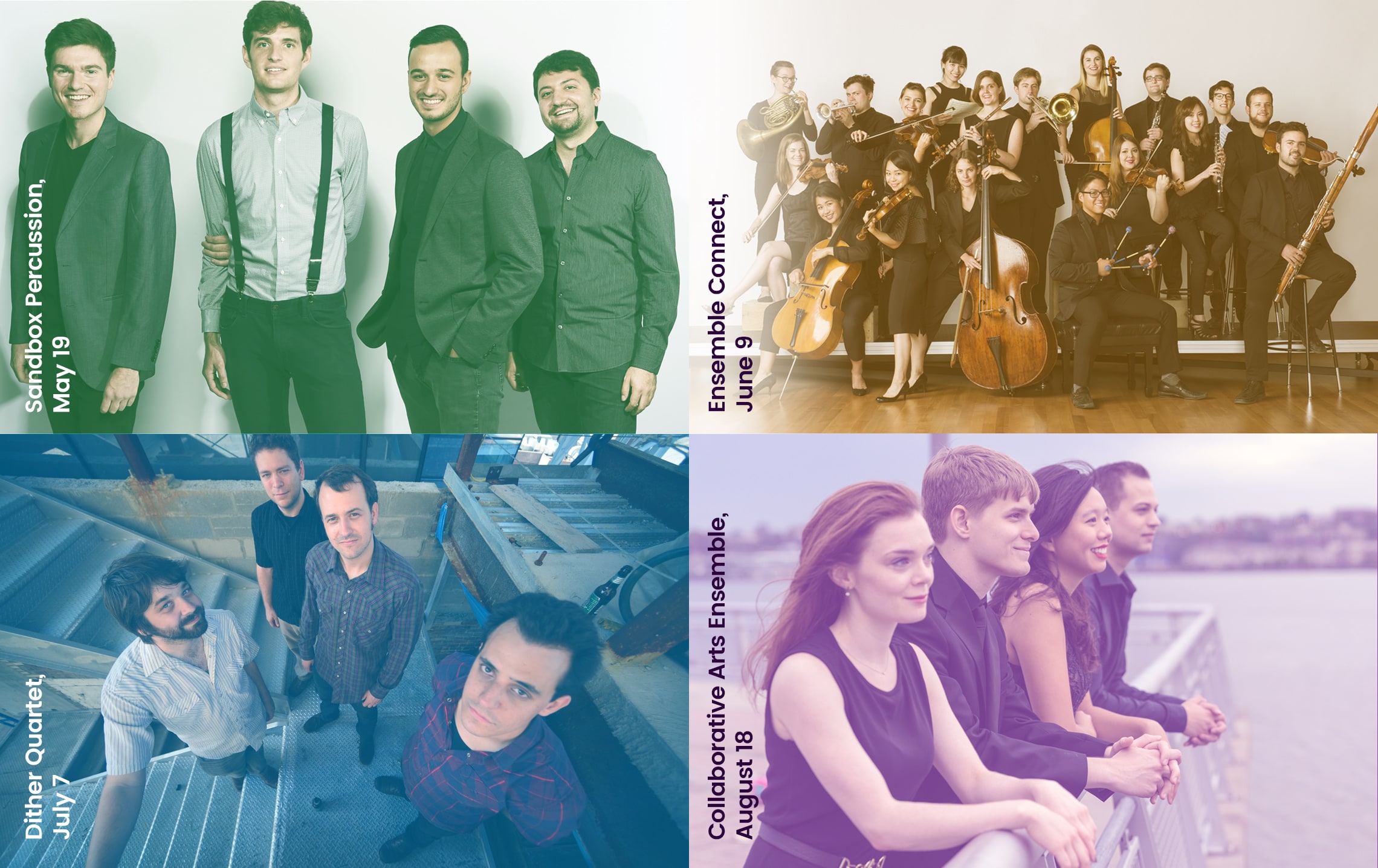 This article originally appeared in The New York Times in July 2018.
Remembering Oliver Knussen: The Week in Classical Music
Happy Friday, music lovers!
This week the classical music world lost Olivier Knussen, the influential British composer and conductor, who died on Sunday at age 66. Read our obituary, and stay tuned below for remembrances from our critics and writers.
I was in the Berkshires last weekend for the opening of the Boston Symphony Orchestra's Tanglewood season, where I heard Lang Lang play Mozart's Piano Concerto No. 24 in D minor — his first major performance since injuring his left hand more than a year ago. Here's what I thought of the concert; you can hear his recording below.
I also saw a fantastic concert staging of Leonard Bernstein's "On the Town," by the Boston Pops and a starry cast of Broadway actors. Speaking of Bernstein, his contentious "Mass" comes to the Mostly Mozart festival next week. Our chief classical music critic, Anthony Tommasini, made a case in favor of it today. Zachary Woolfe's review will be out after the concert.
By then, I'll be in Germany for the opera festivals in Munich and Bayreuth. I'm doing my homework with this story about how German artists are getting involved with "Parsifal" in Munich (Georg Baselitz) and "Lohengrin" at Bayreuth (Neo Rauch and Rosa Loy).
The knight in shining armor of that "Lohengrin" is Piotr Beczala, stepping in after Roberto Alagna dropped out. Above is a taste of Mr. Beczala's performance, alongside Anna Netrebko at the Semperoper Dresden. Happy listening! JOSHUA BARONE
Oliver Knussen has rightly been celebrated this week for his concise yet invariably telling compositions, but his influence as a conductor was just as immense. His genius for programming, so often with the newest of new music at its heart, was rivaled perhaps only by Pierre Boulez. In the last few years at the BBC Proms, where his annual concerts had taken on a mythic attraction, he led evenings of Dukas, Turnage, Schuller and Scriabin; Henze, Stravinsky and Tippett; Honegger, Bridge, Berg, Castiglioni and Debussy. Too few of his insights were caught on record, too little of his breadth. But I still cherish his release dedicated to the American modernist Ruth Crawford Seeger, above all for the incision and intensity of its "Andante for Strings." DAVID ALLEN
Have Wild Things ever sounded so ravishing? When Oliver Knussen turned Maurice Sendak's storybook "Where the Wild Things Are" into an opera, he took the material every bit as seriously as the children who have long been entranced, delighted and frightened by it. No line is more delicious, or terrifying, than the Wild Things' plea to the young hero, Max, not to return to his home: "Oh please don't go — we'll eat you up — we love you so!" Mr. Knussen scores it as what he calls a "barbershop quintet" — giving the monsters ethereal harmonies that briefly call to mind Benjamin Britten magic before veering off into entirely different directions. Wild, indeed. MICHAEL COOPER
Though it can seem like New York's classical music scene goes into hibernation during the summer months, the pleasing reality is that smaller scale enterprises rush to fill the void while major players like the Metropolitan Opera and the New York Philharmonic are taking a breather. Over the last week, I attended five intriguing shows, three of which were free to the public. (Yes, that's another summertime trend, in the city's classical culture.)
First, following up on my recent enthusiasm for a series of concerts at National Sawdust led by John Zorn, I followed the composer-saxophonist to his takeover of the Frick Collection's popular "First Friday" series. Mr. Zorn and his close collaborators roamed across the museum for several hours, setting up in various chamber music configurations, in different galleries and foyers. I caught up with them in the building's celebrated, intimate music room — which is set for repurposing in a coming renovation. There, it was possible to hear a pair of artists making a strong case on behalf of the space's current iteration.
The cellist Michael Nicolas played Mr. Zorn's "As Above, So Below," a febrile work full of contrasting energies. (The piece is one of several that Mr. Zorn will be bringing to concerts accompanying the Guggenheim's coming exhibition of paintings by Hilma af Klint.)
Then Mr. Zorn performed some contrasting lines of his own, on alto saxophone. Billed on the program as a continuation of his long-in-process solo saxophone series, "The Classic Guide to Strategy," he initially mirrored some of the quick-changing style heard during the work for cello — as he let raunchy lines of harshly overblown texture alternate with brief legato phrases, suggestive of mellow balladry (if only for a moment).
Though at the end of his solo, as he found the center of the room, Mr. Zorn simply aimed the bell of instrument toward the ceiling, and let rip for a while. With this rough cry, it seemed he was performing his own sonic renovation of the space: getting under the décor, making the room vibrate on his frequency.
The most recent recording from his "Strategy" series features blood-soaked reeds on its cover. And you can get a sense of the way Mr. Zorn commits the body, during these performances, in a live video of a 2009 solo, hosted on the site of the radio station WQXR. (Mr. Zorn's retinue will return to the Frick's First Friday series on October 5.)
The next morning, I took the ferry to Governors Island, to see the electric guitar quartet Dither, in a program presented by the Rite of Summer festival. This particular quartet has also recorded some of Mr. Zorn's raucous "game pieces." But the highlight of Saturday's set was their take on "The Garden of Cyrus," by composer Eve Beglarian (whose work I recently wrote about, in light of a fascinating concert at the Morgan Library).
Originally written for electronics, Ms. Beglarian retrofitted "Cyrus" at this quartet's request. By merging "rigidly serial" techniques with some Minimalist ideas about presentation, the composition manages to stake a claim on peaceable beauty, even when chaotic. (Rite of Summer will next present a concert at Governors Island on August 18.)
Tuesday brought a doubleheader. First up was a free concert at the Drawing Center by Robert Aiki Aubrey Lowe — an artist who works with a modular synth as well as his own voice. His way of building up gently droning miasmas was familiar to me, from a prior gig at Roulette with the composer-percussionists Susie Ibarra and YoshimiO (later released by Thrill Jockey, as the album "Flower of Sulphur").
In the solo setting, I was better able to focus on the variety of ways he folds his voice into these performances. Drier vocalizations were incorporated into the mix through what looked like a contact microphone, pressed underneath Mr. Lowe's chin or at the side of his throat — while deeper, more resonant tones were amplified using more traditional vocal microphones.
Later that evening, I headed up to the Stone, in its new location inside the New School, in order to see a group led by guitarist Gyan Riley (one of the members of Dither). Since he was playing with a group including art-metal bassist Toby Driver and the avant-jazz percussionist Ches Smith, I expected — and heard — some complexly pummeling pieces. But most intriguing was the way that Mr. Riley's feel for folk melody also found its way into the mix. That's the side of this guitarist's art that is featured most prominently on a worthy recent solo release, "Sprig."
Perhaps you have heard that Radiohead is a very good band? I held this to be true, myself, before the concert I heard at Madison Square Garden on Wednesday. But I felt it even more strongly, after the show — which included a vigorous house-music version of "Everything in Its Right Place." (Incidentally, that's one of the tunes that Steve Reich adapted in his work "Radio Rewrite.")
I was even more excited when I learned that the Radiohead guitarist Jonny Greenwood would be opening for himself, as part of the group Junun. A collaboration between Mr. Greenwood, the Israeli composer-guitarist Shye Ben Tzur and musicians from India known as the Rajasthan Express, the group's 2015 debut recording on the Nonesuch label has long been a favorite of mine. It was a pleasure to watch Mr. Greenwood take up an electric bass, in one song, and work in a joyously syncopated partnership with the Rajasthan Express rhythm section. After that, he could retreat to an electronic setup to supervise a digital arrangement that supported a flute solo by Mr. Ben Tzur, during a piece like "Kalandar." If you're seeing Radiohead tonight, or on Saturday, it's well worth showing up early to hear this ensemble, too.
This week I also received a startlingly fine album from the Seattle Symphony, due out next Friday. On it, conductor Ludovic Morlot and his orchestra dig into Luciano Berio's "Sinfonia," alongside the vocal ensemble Roomful of Teeth. That's news in and of itself — as it was when the Teeth singers collaborated with the New York Philharmonic on the piece this spring.
But the Seattle recording delves even deeper into 20th century modernism by offering readings of four of Boulez's "Notations" for orchestra. Particularly compelling, to me, is Mr. Morlot's interpretation of the fourth work in the series. (Listen to it here.) Though the composer subtitled this section of the work "Rythmique," the beat of this miniature can sometimes get lost, amid the riotously complex orchestral writing. Compared with Boulez's own recorded version, Mr. Morlot slows the tempo just a touch — enough to help pulses in the final half minute ring out with an air of demented, sacrificial fervor, worthy of Stravinsky. SETH COLTER WALLS
The 20th anniversary season of the International Keyboard Institute & Festival begins on July 15 at the Kaye Playhouse at Hunter College with a recital by pianist Jerome Rose, the festival's founder and director. For two weeks, lovers of piano playing, piano music and everything related to the piano can take in recitals (usually two a day, at 5 and 8 p.m.), master classes, panels, lectures and even a competition open to the public. Both distinguished and emerging artists will be appearing. I'm especially looking forward to hearing the July 18 recital by the acclaimed French pianist Jean-Efflam Bavouzet, whose playing is so musical and elegant you sometimes don't notice its brilliance. To wit, listen to his performance here of Bartok's First Piano Concerto with the London Philharmonic Orchestra, Vladimir Jurowski conducting, at a 2011 London Proms concert. The main work he will offer on his program for the festival is Schumann's epic, rarely-heard Piano Sonata No. 3, aptly subtitled "Concerto Without Orchestra." ANTHONY TOMMASINI