2018 Ensemble Connect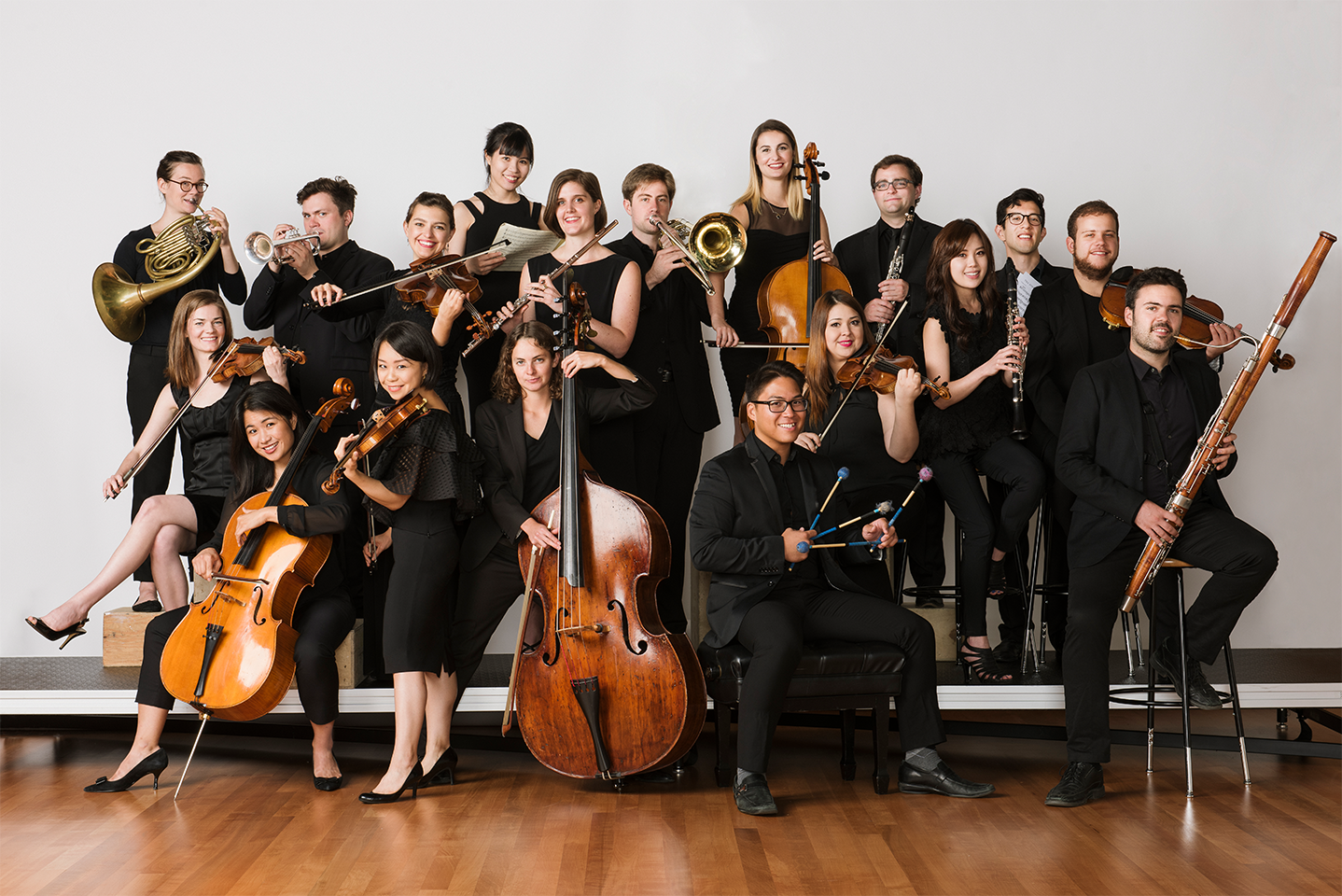 Colonels Row
1:00PM & 3:00PM
Jun 9, 2018
Called "a valuable part of New York's musical fabric" by The New York Times, Ensemble Connect will present a newly commissioned work by renowned composer and virtuoso percussionist Andy Akiho. Written in collaboration with the 2016–2018 Ensemble Connect fellows, Akiho's work will receive its NY premiere at the Rite of Summer Music Festival. Rounding out the adventurous program are contemporary and classical works inspired by summer weather and collective music making.
Ensemble Connect is made up of some of the finest young professional classical musicians in the United States who are taking part in a two-year fellowship program created in 2007 by Carnegie Hall, The Juilliard School, and the Weill Music Institute in partnership with the New York City Department of Education. The program prepares fellows for careers that combine musical excellence with teaching, community engagement, advocacy, entrepreneurship, and leadership by offering them top-quality performance opportunities, intensive professional development, and the opportunity to partner throughout the fellowship with a New York City public school.
Program
CHARLES WUORINEN  Spinoff
OSVALDO GOLIJOV  Tenebrae
JENNIFER HIGDON  Summer Shimmers
ANDY AKIHO Cobalt Canvas New Work (NY Premiere, commissioned by Carnegie Hall)
Performers
Rosie Gallagher, Flute
Bixby Kennedy, Clarinet
Yoonah Kim, Clarinet
Rémy Taghavi, Bassoon
Nicolee Kuester, Horn
Brian Olson, Trumpet
Oliver Barrett, Trombone
Brandon Ilaw, Percussion
Lee Dionne, Piano
Mika Sasaki, Piano
Rebecca Anderson, Violin
Mari Lee, Violin
Adelya Nartadjieva, Violin
Andrew Gonzalez, Viola
Maren Rothfritz, Viola
Madeline Fayette, Cello
Julia Yang, Cello
Lizzie Burns, Bass
Learn more about Ensemble Connect here.
Note: In the event of poor weather conditions, all concerts will be scheduled for the following day, Sunday at 1 and 3PM.
Upcoming Events
Check back soon for more events.