New York Magazine Features Rite of Summer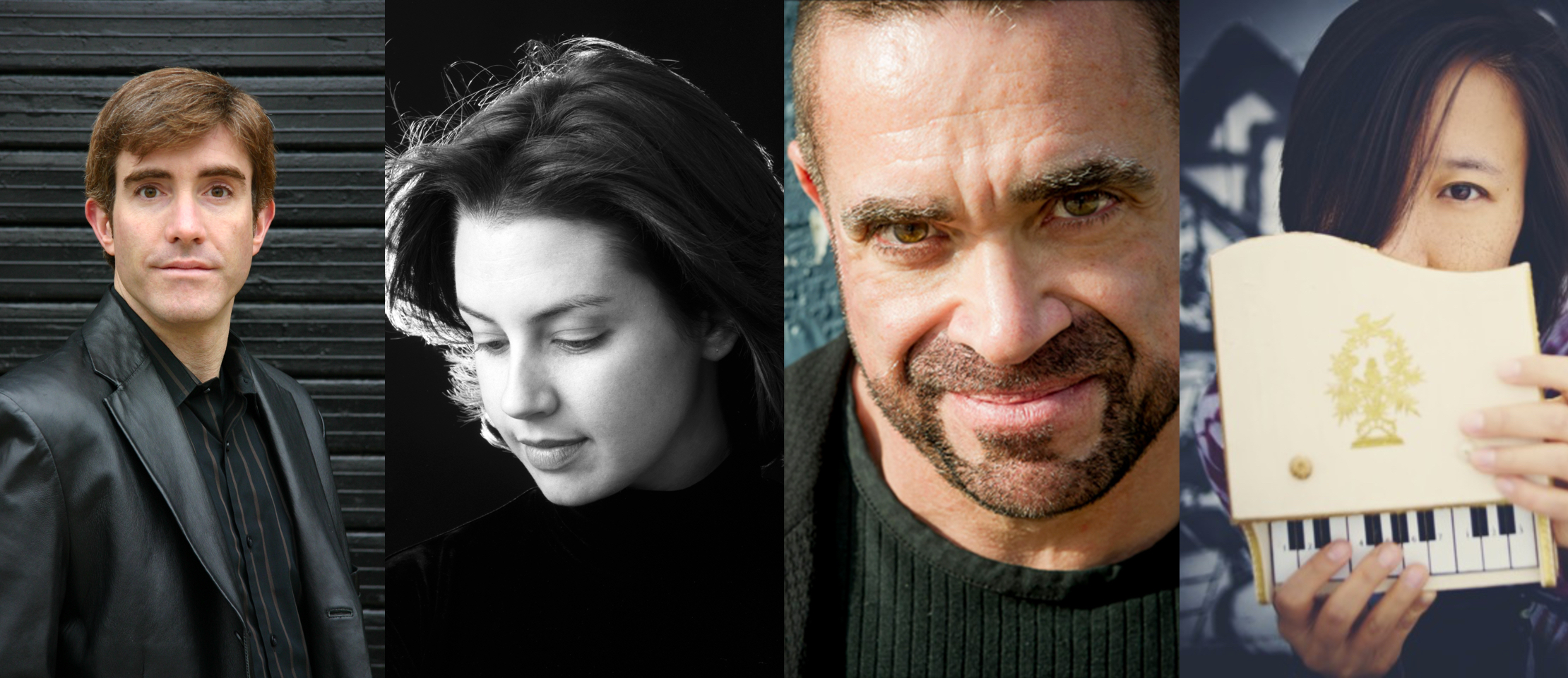 This article originally appeared in New York Magazine.
To Do: June 14–June 28, 2017
Twenty-five things to see, hear, watch, and read.
Art
1. See Alain Biltereyst
A sense of peace.
We go to this gallery always with a sense of trust. Why? Because the owner's eye is so sharp you always have to be on the lookout to see when it's featuring a newish wonderful artist. Which is the case with Alain Biltereyst's second solo show here, featuring rows of large, prismatic-colored geometric paintings. Beautiful hues of blue recall the tiles of early Dutch interiors. —Jerry Saltz
Jack Hanley, 327 Broome St., through June 25.
Movies
2. See Score
Listen up.
Matt Schrader's documentary about composing for film is a real ear-opener. The gist is that music colors everything we see onscreen and that the process of creating it is mightily complex. The film is great on the careers of Jerry Goldsmith and John Williams as well as old-timers Max Steiner and Bernard Herrmann. —David Edelstein
Opens June 16.
Opera
3. See A Marvelous Order
Clash of the titans.
The conflict between Robert Moses and Jane Jacobs has fueled books and documentaries and even a comic book; now the two go toe-to-toe in opera. The new work, by composer Judd Greenstein and Pulitzer Prize–winning poet Tracy K. Smith, gets a run of previews at the River-to-River Festival, featuring Joshua Frankel's animation on wraparound screens. —Justin Davidson
Fulton Center, June 15–18.
Pop
4. Listen to Chuck
Honoring a legend.
Chuck Berry's passing at 90 sent shockwaves through the rock world. The community will forever owe him a debt of gratitude for the gutsy two-minute guitar scorchers he made over 60 years ago. The silver lining to his final days is Chuck, a batch of songs created with help on guitar and harmonica from the singer-songwriter's own children. It's Berry's first album of new material in nearly 40 years and, sadly, his last. —Craig Jenkins
Dualtone.
TV
5. Watch Glow
Wonder women. 
The retro-'80s movement continues with this series about the Gorgeous Ladies of Wrestling, co-executive-produced by Jenji Kohan (Orange Is the New Black). Alison Brie stars as a struggling Los Angeles actress who learns how to body-slam and trash-talk. Co-stars include Betty Gilpin as a onetime soap actress and Marc Maron as the team's coach. —Matt Zoller Seitz
Netflix, June 23.
TV
6. Watch A Salute to Diane Keaton
Well la-di-dah.
The actress who stammered her way into moviegoers' hearts in early Woody Allen films went on to be one of the biggest stars of her era, with more comebacks than the Terminator. She finally gets her proper respect in this one-hour special from the AFI Life Achievement Award ceremony. Guests include Steve Martin, Morgan Freeman, Meryl Streep, Ellen DeGeneres, and Reese Witherspoon. —M.Z.S.
TNT, June 15.
Pop
7. Listen to Crack-Up
Like a warm breeze. 
Seattle folk superpower Fleet Foxes returns from a long hiatus with the stunning new full-length Crack-Up. Hushed guitars and breezy melodies carry these songs through breathtaking shifts in tone, as singer-songwriter Robin Pecknold waxes poetic about mythical creatures and exotic scenes in nature. —C.J.
Nonesuch, June 16.
Theater
8. Attend Ghost Light
For fans of Sleep No More.
There's a compelling new immersive-theater experience in town, and this one's all about the theater itself. Explore the mysteries and stagecraft that happen behind the curtain along with experiential hallmarks like being separated from your group and squeezing into confined spaces.
Claire Tow Theater, Opens June 19.
Pop
9. See Sigur Rós
Hearty and windswept.
The Icelandic post-rock outfit will perform in Queens this month as part of a very special, stripped-down world tour. The show consists of the band's core trio playing two career-spanning sets with no opener. —C.J.
Forest Hills Stadium, June 17.
Classical
10. Hear Sonatas and (New) Interludes
With views to match. 
The Rite of Summer festival looks back at an old avant-garde and forward to the next with a program honoring the abiding influence of John Cage. A quartet of pianists performs his seminal Sonatas for prepared piano, from the 1940s, interspersed with new interludes by Angélica Negrón, Daniel Felsenfeld, Justin Hines, and Eleanor Sandresky. —J.D.
Nolan Park, Governors Island, June 24.
Pop
11. See Chastity Belt
Ladies first.
Chastity Belt broke out with feminist tracks like "Cool Slut" and "Drone"; their new album, I Used to Spend So Much Time Alone, steers an introspective course layered over delicately balanced guitars, drums, and bass. See them live to fully appreciate their remarkable rapport.
Music Hall of Williamsburg, June 20.
Books
12. Read White Fur
Torrid summer reading.
Jardine Libaire's sexy, literary love story is about a young man and woman — one rich, one poor — who fall in love in New York City in the 1980s. If the plot sounds familiar, then it's the writing that makes engaging with the novel such a sensual experience. It would merely be an excellent exploration of the power dynamic between two lovers if the prose weren't so evocative.
Hogarth.
Art
13. See Daniel Buren
Walk into a radical rainbow.
The major gallery vacated its Chelsea HQ for this beautiful new ground-floor Tribeca space. The debut is this installation of Daniel Buren, known since the 1960s for placing vertical stripes pretty much anywhere — including on passing train cars. Here, Buren outdoes himself with a forest of striped columns and colored skylights.   —J.S.
Bortolami, 39 Walker St., through June 24.
Jazz
14. See Dr. Lonnie Smith
Finger-lickin' good.
One of the last remaining organists of the golden era of soul jazz, Dr. Lonnie Smith continues to innovate, working Korg textures into his funk runs on the Hammond B-3. The doctor sits down with guitarist Jonathan Kreisberg and drummer Johnathan Blake to celebrate his 75th birthday — his recent induction into the ranks of the NEA Jazz Masters is just icing on the cake.
Jazz Standard, June 27–July 2.
Movies
15. Go to BAMcinemafest
A diverse slate.
One of the most inspired and invigorating New York–area film festivals is back with a rich lineup, including Gillian Robespierre's comedy Landline, starring Jenny Slate and John Turturro, and David Lowery's A Ghost Story, with Casey Affleck. Among the important social-justice docs are Whose Streets?, about the protest movement in Ferguson, and Sundance Best Director winner The Force, which investigates the role of police enforcement in our lives through the lens of the Oakland PD. —D.E.
BAM, June 14–25.
Theater
16. See Fulfillment Center
No shipping fee.
The fictional inner lives of the people who pack your Amazon orders play out in this world premiere from the Manhattan Theatre Club. From Kill Floor and Blue Skies Process playwright Abe Koogler.
New York City Center, Opens June 20.
Cabaret
17. See Brian Stokes Mitchell
A little night music.
If you're still feeling guilty for missing Shuffle Along, see its former star and Tony winner (for Kiss Me, Kate) Brian Stokes Mitchell command the stage with showstoppers and songs from his album Plays With Music.
54 Below, through June 24.
Books
18. Read Kingdom Cons
Infused with the borderland.
The hotly anticipated third translation in what Mexican author Yuri Herrera has called "a trilogy that was created afterwards," Kingdom Cons presents a stand-alone story line, yet it assumes the same allegorical, otherworldly aura that entranced readers of Herrera's previous books. Slim, seductive, and packed with narco-world suspense.
And Other Stories.
Pop
19. See Digable Planets
A world ahead.
This Brooklyn trio released just two albums in the '90s, but it's had an outsize influence on hip-hop ever since. To wit: Kendrick Lamar's jazz flirtations are hard to imagine without Ishmael Butler's smooth blend of the art forms. Though they haven't recorded anything since '94, the gang reunites a little south of their old home in Fort Greene for a SummerStage blowout in Red Hook.
Coffey Park, June 21.
Opera
20. Hear Three Way
Where passion reigns.
From a lustful beheading (Salome) to partner-swapping (Così Fan Tutte) and double drag (Der Rosenkavalier), opera has plenty to say on the varieties of sexual experience. Now composer Robert Paterson and librettist David Cote have compressed some of those predilections into a new opera — or rather, a trio of new operalets — about desire and its discontents. —J.D.
BAM, June 15–18.
Pop
21. Hear City Music
Portrait of a young artist.
Since leaving the New York band Woods and going solo, Kevin Morby's been something of a shape-shifter. Across his three previous LPs, he's moved from Dylan-worshipping East Coast folkster to laid-back Los Angeles desert denizen. City Music doesn't really jettison his Dylanesque tendencies, but it does draw inspiration from the way Lou Reed could find beauty in ugly places, or the claustrophobic big-city loneliness Patti Smith was always so good at writing.
Dead Oceans, June 16.
Cabaret
22. See Mandy Gonzalez
Sing out!
A favorite of Lin-Manuel Miranda's, Gonzalez comes to Joe's Pub to perform songs from her debut album as well as hits from her Broadway roles. Since she's played Angelica in Hamilton, Nina in In the Heights, and Elphaba in Wicked, chances are you'll be prepared to mouth along silently with her. (The show's sold out, so check StubHub and the like.)
Joe's Pub, June 18.
Pop
23. Hear Fake Sugar
She's never sounded better.
Beth Ditto's first solo album is full of ferocious, swaggering, southern-influenced rock. You can't hear a song like "Fire," or its more commercial follow-up "Oo La La," and not want to start a bar fight.
Myra's Child, June 16.
Movies
24. Go to Queer|Art|Pride
Screenings join the festivities.
This slate of screenings by rising LGBTQ filmmakers is part of the Brooklyn hotel's Home for Pride festivities. See feature-length debuts as well as a shorts program incubated through Queer|Art|Mentorship, which pairs new artists with advanced artists for a year-long exchange.
Wythe Hotel, June 23–24.
Books
25. Read The Changeling
Scarier than anything told 'round the campfire.
Fans of the macabre can't miss the latest offering from the prolific horror master Victor LaValle, which hurls us into the most harrowing abyss imaginable: parenthood. Apollo Kagwa, abandoned as a child by his father and left with nothing but nightmares and a mysterious box of bizarre books, finds himself lost years later as he and his wife Emma welcome their own baby. Something is definitely wrong with Emma and their boy, but Apollo will have to embark on a reality-bending journey through fairy-tale graveyards and forests to understand the problem.
Spiegel & Grau.