Brooklyn Raga Massive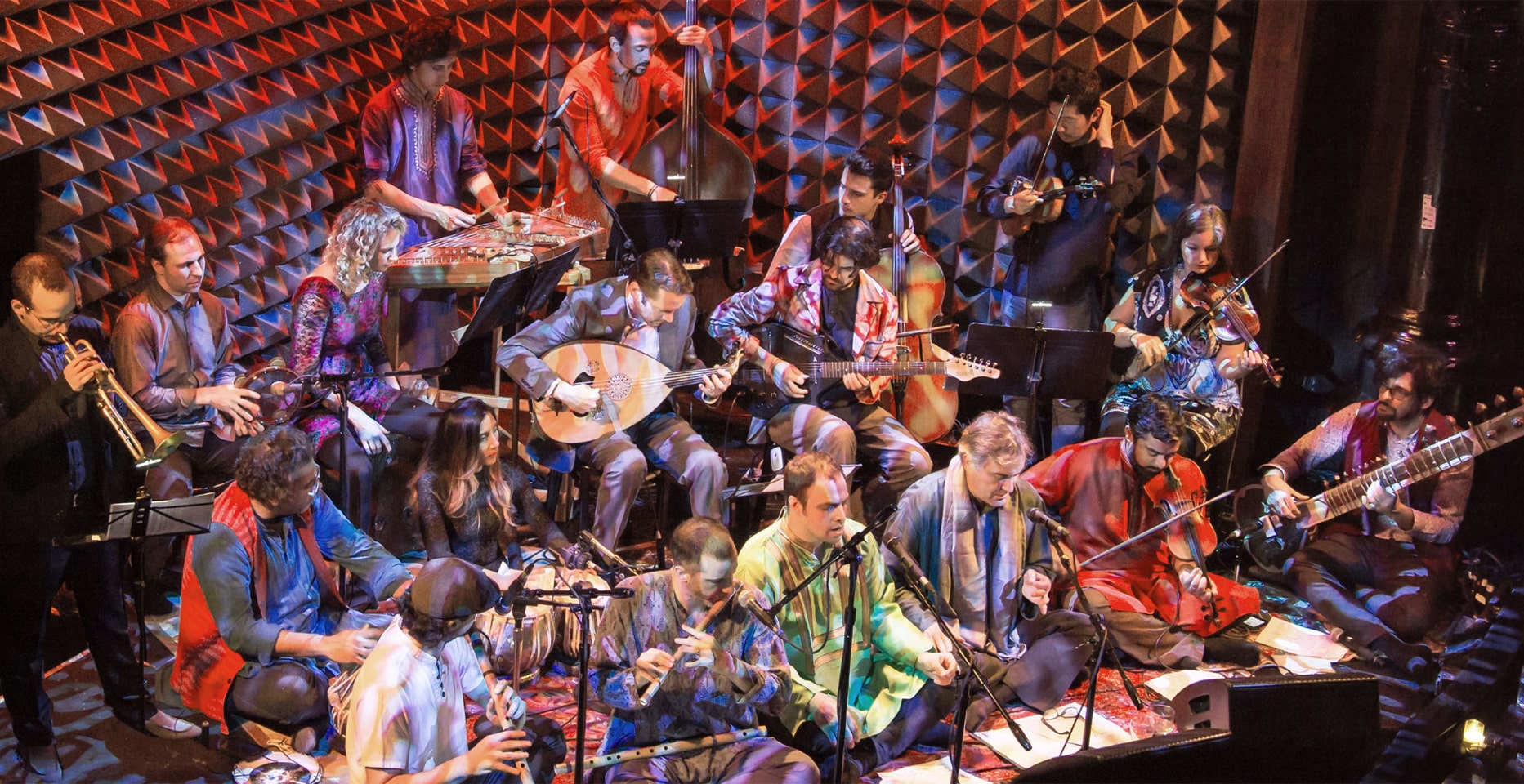 Nolan Park
1:00PM & 3:00PM
Aug 10, 2019
Program
In "D" – Composer-sanctioned version of Terry Riley's "In C"
About Brooklyn Raga Massive
Brooklyn Raga Massive has been making waves for their role instigating what the New York Times, New Yorker, and Wall Street Journal have called a "Raga Renaissance."
Terry Riley composed the iconic work In "C" in 1964 and the piece, first performed with a group including Steve Reich and Pauline Oliveros is often credited with creating the genre of minimalism. Riley was influenced by Indian Classical music and later studied deeply initially under the guidance of Pandit Pran Nath. Brooklyn Raga Massive, "Leaders of the Raga Renaissance," (New Yorker) are an artist collective that share a love of Indian Classical music, and have have made big waves in New York City over the past seven years for" Preserving the past while blurring genres in an inventive spirit." (New York Times.) A raga influenced performance and recording of In 'C', by Brooklyn Raga Massive was a perfect fit for the adventurous crew and brought the piece, and genre, full circle, back to it's Indian Classical roots.
The dreams of the musicians in Brooklyn Raga Massive were exceeded when Terry Riley heard their version and began corresponding with them dreaming up a new piece for the group. In their performances of In "C" Terry suggested that the "use the basic In C form but open it up to solos…based on some of the patterns." The piece has evolved in the hands of the collective and has grown to touch on a series of ragas, Indian classical modes that evoke particular rasas, or emotional essences. Filled with improvisation and synchronicity no two performances are alike. Brooklyn Raga Massive will perform "In D," their own composer-sanctioned version of Terry Riley's epic "In C."
Note: In the event of poor weather conditions, all concerts will be re-scheduled for the following day, Sunday at 1 and 3PM. Please check our website for this updated information.